To send disclosures through Blend you will send them as you normally do except for the last screen. Do not do anything on this screen other than indicating a Borrower Signing Option. The rest of the screen is not applicable when using this integration.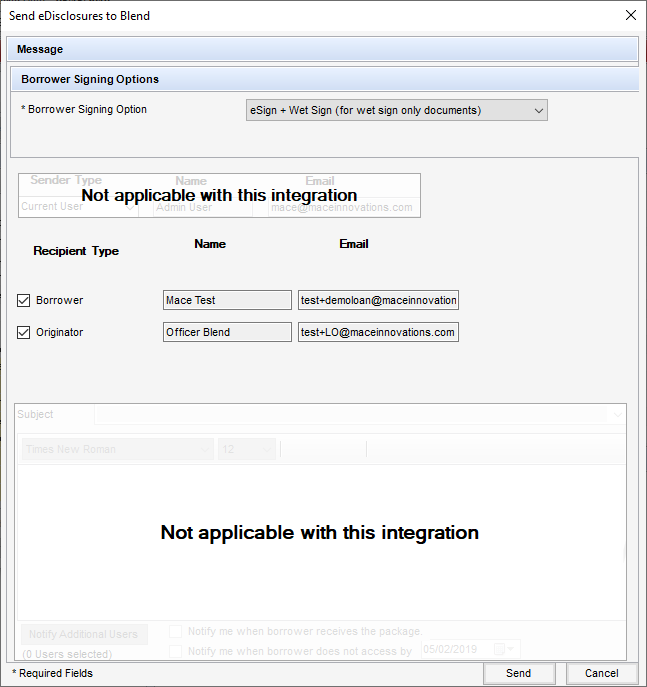 After disclosures are sent to Blend you will receive a notification informing you so.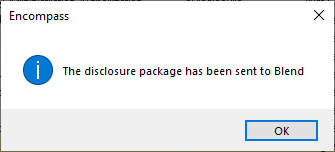 Duplicate Emails
Borrowers sharing the same email address on a loan is NOT supported with this integration
To accommodate lenders that have had success with loans with duplicate emails that start in Blend we have changed the hard stop when sending disclosures with duplicate emails.
Disclosures with non-borrowing owners
If there are any non-borrowing owners included in the disclosures package there is still a hard stop, as the Blend API will not allow this disclosures package to be sent.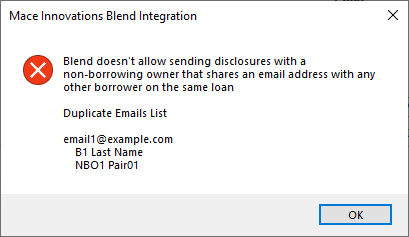 Disclosures without non-borrowing owners
A warning will be displayed to alert that this is NOT supported.