If Auto-Push Docs is enabled, the retrieve portion of this documentation is not required and you may skip to "Auto-Assign".

Note: For convenience, retrieve can still be used to download previously downloaded items.
Retrieve the Disclosures
To retrieve disclosures, open the loan and...
Navigate to the eFolder
Click Retrieve
Check the items to download
Click Download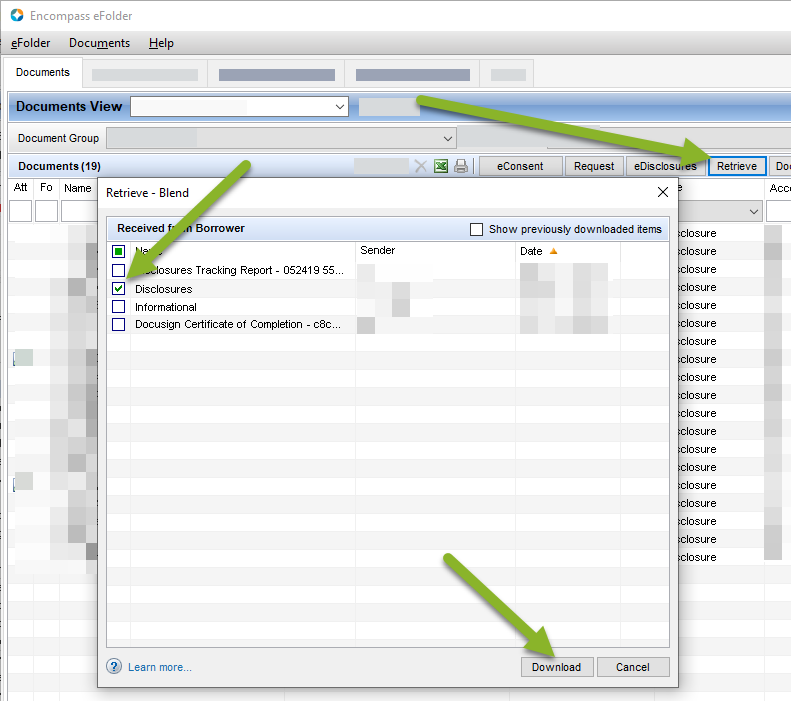 Auto-Assign Disclosures
From the File Manager, highlight the disclosures and click Auto Assign if you would like to auto assign the disclosures to their appropriate Document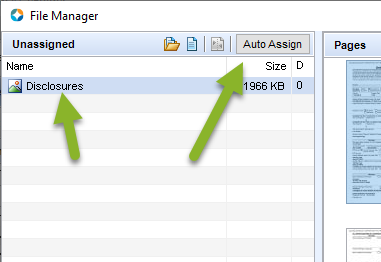 Dialogue box will show the items successfully assigned.